Higher Limits was Canada's largest and Windsor's first cannabis lounge.
Opening January 2016 and operating through December 2018, Higher Limits intentionally served the local medical cannabis community and operated primarily as a safe space for medical cannabis users to be able to take their medication without judgement, stigmatization, discrimination, or fear.
During the three year period of operations, Higher Limits welcomed over 100,000 visitors through our doors, with customers coming to Windsor from as far away as Belgium, Australia, and China to partake in a Canadian cannabis lounge experience.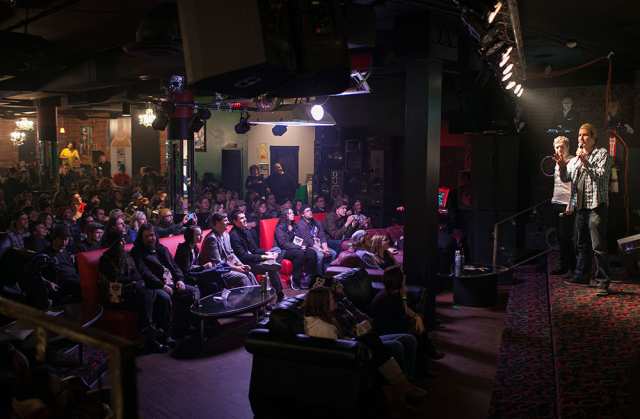 Seeking to normalize and remove the stigma around public cannabis consumption, Higher Limits frequently held entertainment events taking advantage of the 6000 square foot room, including the 750 square foot stage and professional lighting and sound equipment.
Bringing in entertainers such as members of Trailer Park Boys, Jackass, Kenny vs. Spenny, Broken Lizard [Super Troopers, Beer Fest], as well as Juno winners The Sadies, and local favourites The Walkervilles, Higher Limits consistently drew large crowds into the downtown core.
Higher Limits regularly garnered international media attention and sought to set the bar as to what a responsible and regulated public cannabis lounge could look like, while lobbying government and stakeholders towards legislating specific onsite sale and consumption licensing.